Water Science and Technology Advancement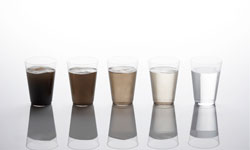 Submit Abstract
Register Now
In this session of water science and technology we deal with the different water availability, water pollution, and waste water treatment. Water is most abundantly available liquid in nature, there are many resources of water are present like ground water, rain water, river water, frozen water.
The contamination of water bodies is known as the water pollution. Which is caused in several way like industrial waste, sewage pollution and waste water, mining activities, marine dumping, accidental oil leakage, and by chemical fertilizers and pesticides
The water and wastewater technology market shows that it was $72 billion in 2016 and it was expected to reach $92 billion by 2021 with compound annual growth of 5.0%.
Related Conference of
Water Science and Technology Advancement
Water Science and Technology Advancement
Conference Speakers
Recommended
Sessions
Related
Journals
Are you
interested

in