Development in Food Technology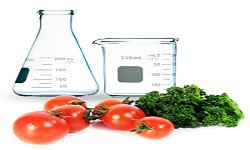 Submit Abstract
Register Now
This session of food technology mainly deals with the food safety, food toxicology, food spoilage. Food technology is a branch of food science that deals with production processes which helps in making of food. Because of extensive food research, a systematic investigation into a variety of food's properties and compositions we consume every day. After the initial stages of research and development comes the mass production of food products using principles of food technology. These interrelated fields contribute to the food industry.
mass spectrometry in food technology is a powerful tool to analyze small molecules with even an isotope difference and extensively used in food biotechnology, food processing and food toxicology. Mass spectrometry works by ionizing chemical compounds to generate charged molecules or molecule fragments and measuring their mass-to-charge ratios.
Because of the increase in the incidence of food contamination the global food safety testing market has witnessed impressive growth over the last few years because of which there is a growing demand for food safety testing by food industries. Owing to increasing awareness about foodborne diseases and various technologically advanced techniques and equipment deployed for food safety testing, the market for food safety testing has been treading along a healthy growth path over the past few years and the market is expected to continue to exhibit strong growth over the next few years as well. The vast expansion of the global food and beverages industry, coupled with the growth of the food industry, has also been a key factor driving the growth of the global food safety testing market.
The market survey shows that the advanced food packaging solutions had got increases from $31.4 billion to $33.3 billion from 2011 to 2012. The market growth looks promising and the overall market value for 2017 is projected to be nearly $44.3 billion, after increasing at a compound annual growth rate (cagr) of 5.8%.
Related Conference of
Development in Food Technology
Development in Food Technology
Conference Speakers
Recommended
Sessions
Related
Journals
Are you
interested

in